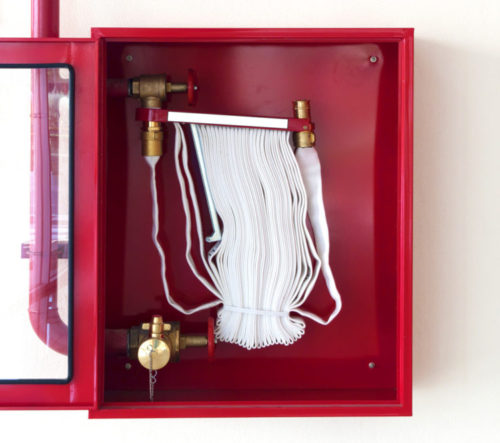 Fire Hoses
Our facilities offers fire hose cabinet inspections that include annual fire hose re-racking and pressure testing if required as per the Ontario fire Code. 
We supply a wide range of fire hoses from single jacket hoses, double jacket hoses, industrial hoses, and forestry hoses. We also carry a great inventory of fire hose nozzles, hose racks, angle valves, brass caps and hand wheels to make all necessary repairs to existing cabinets or the supply of new cabinets. 
Contact our fire protection company to ensure your fire hoses are inspected and up to Ontario Fire Code regulations. Now proudly serving customers in Cornwall, the seaway valley and surrounding area.
Do you have a fire hose question you need help with? You've came to the right place!